Where Christian Values Meet Excellence and Integrity in Remodeling
Building With Faith Construction is more than just a home remodeling company. We believe we are called to do something greater. We believe that our work is a calling, through which God works through us to create beautiful, functional, and safe living spaces for our clients. Keep reading to learn more about us and call now to schedule a consultation!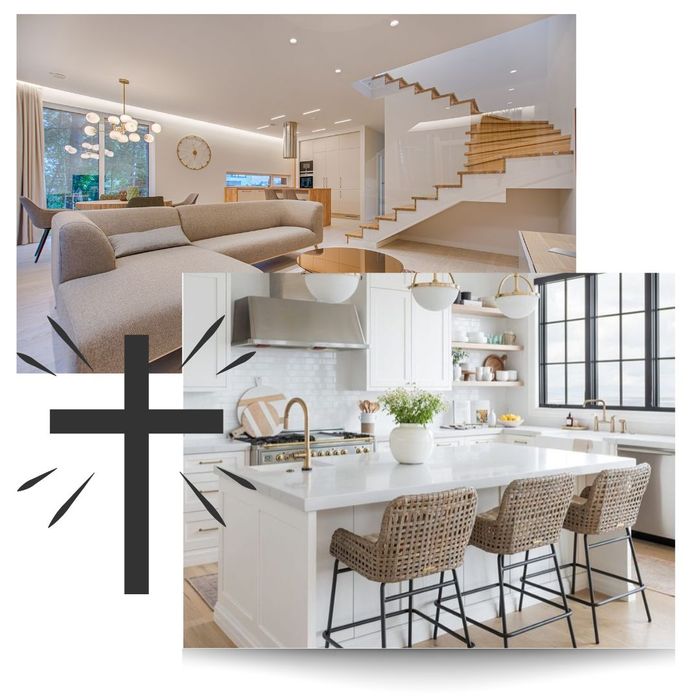 From Vision to Reality
Our story is simple but meaningful. It started with our owner, who was appalled by the less-than-ethical practices of a contractor he came across. This experience put him on a journey that led him to create Building With Faith Construction. He knew that there had to be a better way of doing things — a way to prioritize integrity, excellence, and Christian values in the business of construction. And so, our company was born — with the goal of providing trustworthy and high-quality services that reflect our faith.
Passion With Purpose
At Building With Faith Construction, we know that our client's investments are not just financial. They entrust us with their dreams and desires for their homes — the places where they will build memories, share joys and sorrows, and find comfort and peace. As a faith-focused company, we take this trust very seriously. We are committed to working closely with each client, listening attentively to their needs, and creating personalized solutions that exceed their expectations.
INTEGRITY

STRENGTH OF FAITH

CLIENT SATISFACTION

WE LOOK FOR THE "WHY?"

BUILDING CONNECTIONS
Our Core Values That Set Us Apart
But what sets us apart most is the way we approach our work. Every day, we come to work with a sense of duty and an attitude of gratitude. We see our job not just as a source of income but as an opportunity to be part of something greater than ourselves. We carry out our tasks prayerfully and thoughtfully, always mindful of the impact of our work on our clients, our community, and our world.

MEET JOE
Owner
Joe is the owner of Building With Faith Construction. Joe loves what he does, to him this is not just a business this is a ministry. Joe's number 1 priority is his people, he loves all of his employees like they are his own kids. Joe also loves every single customer he comes across. You can expect nothing less than respect, and honesty from him. Joe loves to hunt whenever he gets the chance to. Joe charishes the time he gets to spend with his children when he is not running the business, coaching football, or serving on the fire department for the community.

MEET ERIN
Office Manager
Erin is our office manager, she handles everything behind the scenes. You will find Erin running around most days handling the stuff no one else wants to do. Erin is driven with success, she loves the saying "If you start something you need to finish it." Erin loves her family of two dogs and her lovely husband. Erin enjoys working out and going off-roading with her husband.
At Building With Faith Construction, we are grateful for the opportunity to help families create beautiful, personal, and safe living spaces that reflect their unique styles and personalities. And we do so respectfully and honestly, knowing that every project we complete brings us one step closer to fulfilling our mission of glorifying God through the work of our hands. We are proud to be a company that goes beyond the delivery of services and instead creates meaningful and long-lasting connections. When you work with us, we will be with you every step of the way and won't leave until you are satisfied with the job we have done.