Expert Bathroom Remodeling Services in Ohio
Transform Your Bathroom into an Oasis
We understand that the bathroom is a vital part of your home, and a well-designed and maintained bathroom can add significant value to your property. At Building With Faith Construction, our team of experts specializes in remodeling bathrooms to transform them from outdated and impractical spaces into modern and luxurious environments. Contact us today and let us help you transform your outdated bathroom into a stunning retreat that you will love using every day!

Designing a Bathroom That Meets Your Needs
From small changes like updating fixtures to complete bathroom renovations, we have the expertise to help you create the bathroom of your dreams. We pay close attention to every detail, ensuring that every aspect of your new bathroom is functional, efficient, and aesthetically pleasing.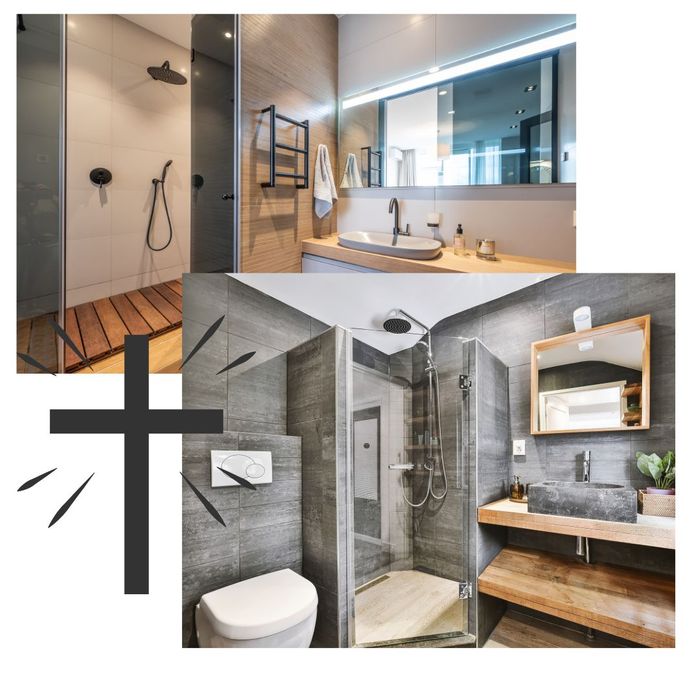 Your Bathroom Comes with Enduring Quality
We serve Columbus, Napoleon, Defiance, Findlay, Bowling Green, and Bryan, Ohio, and always strive to exceed our client's expectations and create a space that reflects God's love and grace. When you choose Building With Faith Construction, you can rest assured that your home will be treated with respect and care, and your satisfaction is always our top priority. Contact us today and experience the blessing of a new bathroom.
Ready to get started? Schedule a free estimate with us today
So if you're looking for a construction team that will not only deliver exceptional results but also honor your faith and values, look no further than Building With Faith Construction. Let us help you create a space that inspires, comforts, and uplifts — a space that truly feels like home.