Superior Post-Frame Construction Services
Building Your Dream Home in Ohio
We understand the importance of having a sturdy and dependable building, whether it is a barn, storage facility, garage, or other structure. Our team of experts has the skills and expertise to help you design and construct a post-frame building that is beautiful, functional, and durable. So if you're looking for a reliable, experienced, and trustworthy team to help you build your dream post-frame building, contact Building With Faith Construction today and let us help you turn your vision into reality!

Sturdy, Dependable Construction
At Building With Faith Construction, we specialize in post-frame building construction, providing beautiful, functional, and long-lasting buildings for agricultural, commercial, and residential properties in Defiance, Findlay, Bowling Green, and Bryan, Ohio. Our post-frame buildings are engineered to your specific needs and designed to meet your unique style, taste, and requirements.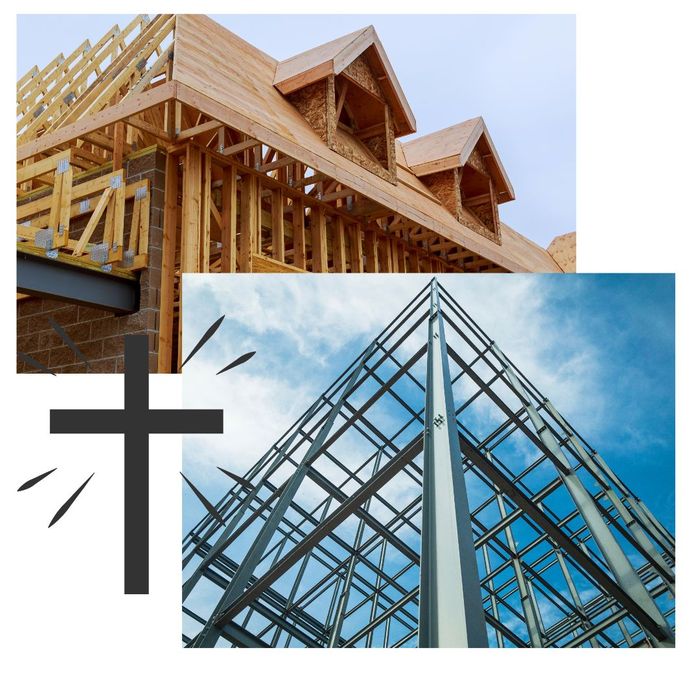 Honoring God Through the Work of Our Hands
Whether you need a new barn for your farm, a garage for your car collection, or a storage facility for your business, we believe that every project is an opportunity to honor God through the work of our hands. We approach every job with integrity, excellence, and a dedication to exceeding our client's expectations. Our team pays close attention to detail, ensuring that every aspect of the project is designed and built to your exact specifications. We work closely with you to ensure that the final product is tailored to meet your needs, taste, and budget. Contact Building With Faith today and get started on your post-frame construction project.
Ready to get started? Schedule a free estimate with us today
So if you're looking for a construction team that will not only deliver exceptional results but also honor your faith and values, look no further than Building With Faith Construction. Let us help you create a space that inspires, comforts, and uplifts — a space that truly feels like home.