Residential Decking Services in Ohio
Step Into Your Dream Outdoor Living Space
Starting with a consultation, we listen to you to understand your vision for your outdoor living space. We then develop plans for a highly personalized deck design that is just right for you. At Building With Faith Construction, we work with a range of high-quality materials to provide our clients with a range of cost-effective decking options. Our team understands the importance of using the best materials for each project, and they provide the necessary expertise to ensure that all construction work is of the highest quality. Contact us today!

Create an Environment That Glorifies God's Name
No matter the size or complexity of the task at hand, all work done with Building With Faith Construction stands with the intent of glorifying God's name. From designing a personalized, cozy space for quiet moments to an open, expansive entertainment area, each project is done with the utmost care and detail.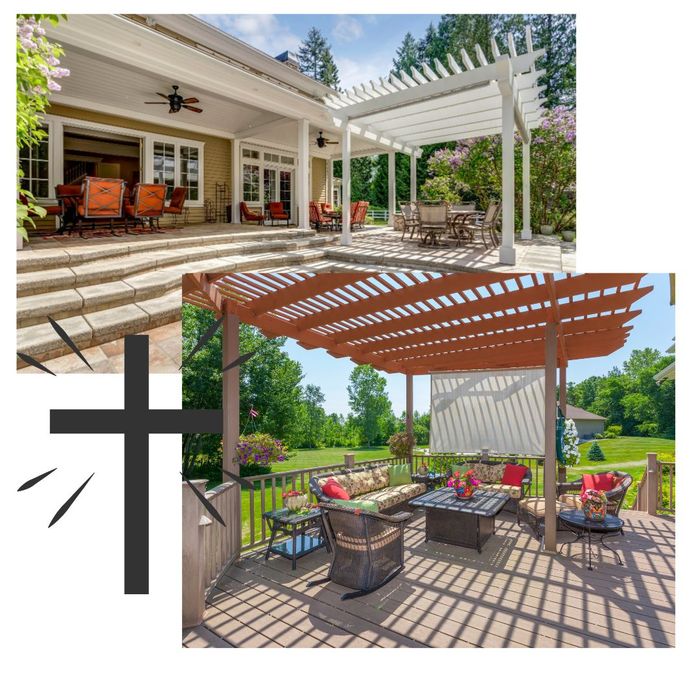 Get Stunning Results from Building With Faith
At Building With Faith Construction, we believe in taking the utmost care in every project we take on to ensure God's perfect outcome. Trust us to provide you with only the best in quality and craftsmanship that connects your outdoor space with meaningful, Christian values. If you're looking to bring your outdoor living space vision to life while honoring God's blessings, contact Building With Faith Construction to initiate your decking project today!
Ready to get started? Schedule a free estimate with us today
So if you're looking for a construction team that will not only deliver exceptional results but also honor your faith and values, look no further than Building With Faith Construction. Let us help you create a space that inspires, comforts, and uplifts — a space that truly feels like home.